Good physical preparation for skiing will enhance your performance and reduce your accident risk. The SCIG strongly recommends participation in our pre-season ski fitness exercise classes. These one-hour classes are held every Tuesday evening, beginning on 22 September 2020 and running through to 30 march 2021. No previous experience is necessary. Classes are taught by experienced instructors.
Time and dates of classes
On Tuesday evenings, two classes to choose from:
18h00 to 19h00
19h00 to 20h00
First class 22 September 2020
Last class 30 march 2021
No classes on Tuesdays 20-Oct-2020 ; 29-Dec-2020 ; 05-Jan-2021 ; 16-Feb-2021
Place
Salle de gym du Collège Sismondi, chemin Eugène-Rigot 3, 1202 Genève, Entrance Chemin Rigot, Salle A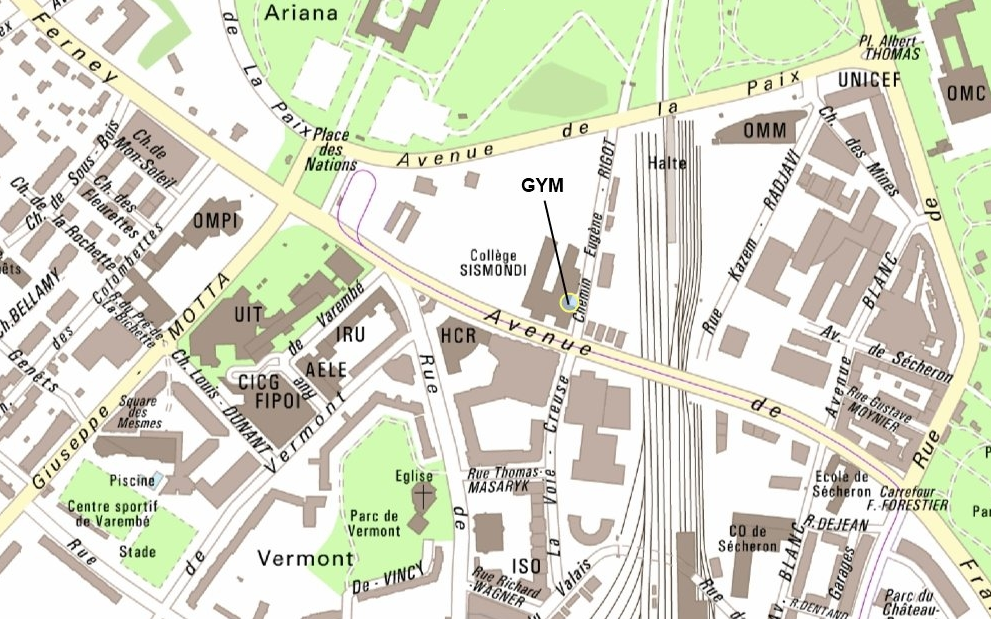 Price
Subscription for the season CHF 120.–
Subscription from January 2021 CHF 90.-
Trial class (one hour) CHF 20.–
Registration
Organiser
Raffaele Moresino
Mobile: 079-336 82 28 (emergency only)
E-mail: scigraffaele@bluewin.ch
Other information
SCIG membership card : CHF 50.– for the year 2020/2021 obligatory.
Each participant must possess his/her own third party insurance policy.
Gym shoes with white soles are obligatory.