Good physical preparation for skiing will enhance your performance and reduce your accident risk. The SCIG strongly recommends participation in our pre-season ski fitness exercise classes. These one-hour classes are held every Tuesday evening, beginning on 27 September 2022 and running through to 4 April 2023. No previous experience is necessary. Classes are taught by experienced instructors.
Time and dates of classes
On Tuesday evenings, two classes to choose from:
18h00 to 19h00
19h00 to 20h00
First class 27 September 2022
Last class 4 April 2023
No classes on Tuesdays 25-Oct-2022 ; 27-Dec-2022 ; 03-Jan-2023 ; 21-Feb-2023
Place
Salle de gym du Collège Sismondi, chemin Eugène-Rigot 3, 1202 Genève, Entrance Chemin Rigot, Salle A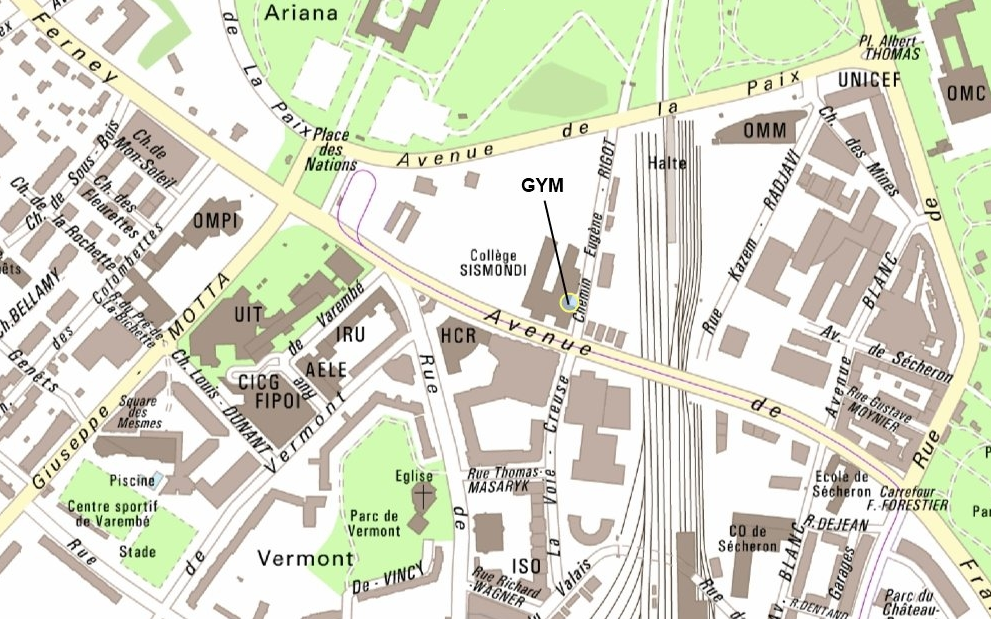 Price
Subscription for the season CHF 120.–
Subscription from January 2023 CHF 90.-
Trial class (one hour) CHF 20.–
Registration
Online www.scig.ch. First
log in
then go to
s'inscrire à une sortie
and scroll down to the bottom to the page to Register.
You need to pay before the class begins
.
Organiser
Raffaele Moresino
Mobile: 079-336 82 28 (emergency only)
E-mail: scigraffaele@bluewin.ch
Other information
SCIG membership card : CHF 50.– for the year 2022/2023 obligatory.
Each participant must possess his/her own third party insurance policy.
Gym shoes with white soles are obligatory.