Caledar | General information | Tariffs | Coordinators | Useful links | Access cards to the nordic skiing trails
Calendar winter 2021-2022
Due to the sanitary crisis, and for other reasons, the program might be modified. Outings might be either replaced by a new destination, or cancelled. The weekly Newsletter will provide more information (sign up on this page, to the right).
The coordinators of the nordic section (Charles Jacquemart, charles.jacquemart@sunrise.ch), and of the snowshoeing section (Françoise Samuel, fsamuel@bluewin.ch) will be available for further information and practical advice.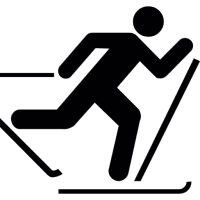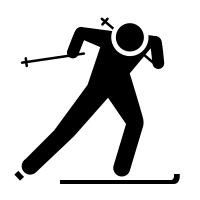 Calendar of nordic skiing activities (fichier pdf)
Next nordic skiing outings: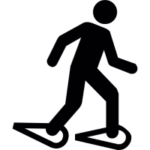 Calendar of snowshoeing activities (fichier pdf)
Next snowshoe outings:
Nordic skiing group lessons
The nordic skiing group lessons will be given by professional instructors at La Vattay, French Jura, according to the calendar (see the Newsletter). Skiers seeking further information on private lessons or group lessons may contact Charles Jacquemart (classic style), charles.jacquemart@sunrise.ch or Patrick Petit (skating style), ppatrick500@yahoo.fr.
General information
Nordic skiing (classic style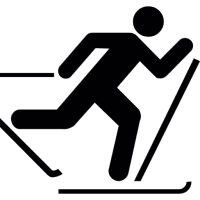 and skating style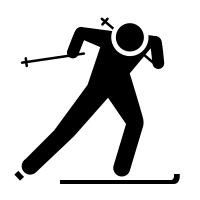 ) and snowshoe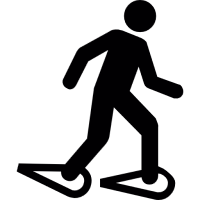 outings are organized on Saturdays and/or Sundays from December to the end of March, under the guidance of volunteer outing leaders, on track or off-track. In case of lack of snow, the planned outing can be replaced by a hike, depending on the availability of the outing leaders.
People wishing to register for their first ever snowshoe outing are invited to participate in an outing rated "facile", or "moyen" if they have a good general physical condition. Please mention your beginner status to the outing leader when registering.
Tariffs
SCIG members : CHF 5 per day for the outing.
Non-members : CHF 15 per day for the outing.
Transportation by train/bus (you buy your own ticket); or by car-pooling: participation in the costs.
Coordinators
Useful links
Domaine nordique de La Vattay, Monts Jura, France
Access cards to the nordic skiing trails
Dear skier friends, you are encouraged to buy your access cards to the trails. Among the cards offered we recommend the season card "Suisse" at the price of CHF 160.-: this card allows access to all cross-country ski trails in Switzerland. It also allows access to the cross-country ski trails of the French Jura Massifs (Ain, Jura, Doubs) and entitles you to a 50% discount on the maps.
Do not hesitate to contact the coordinators in order to receive more detailed information.