Info| Price | Useful links | Get weekly newsletter
2020-2021 winter programme
Due to the sanitary crisis all nordic and snowshoeing activities will resume in January only and will have to be limited to a maximum of 5 participants. The coordinators of the nordic section (Charles Jacquemart, charles.jacquemart@sunrise.ch, Denisa Hanson, denisa.hanson@gmail.com) will be available for further information and practical advice.
---
Preliminary calendar of nordic skiing activities (pdf)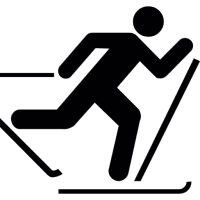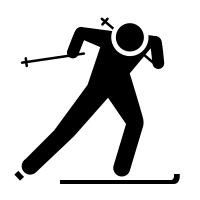 Preliminary calendar of snowshoeing activities (pdf)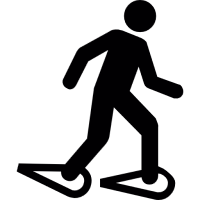 These calendars of activity are published for information only. Outings will be either cancelled, or replaced by new destinations (depending on regulations in Switzerland and neighbouring countries). All nordic skiing weekends are cancelled; replacement activities will be announced in due time on this webpage and via the newsletter. We encourage all those who won't be able to join SCIG's outings, to practice activities (nordic skiing, snowshoeing) in small separate groups whilst meeting the measures announced by the Federal Council (maximum of 5 participants, masks, distances).

Nordic skiing group lessons
 
Due to the pandemic and associated risks of contagion, the Nordic section of the SCIG does not organize group lessons this year. Skiers seeking further information on private lessons or group lessons may contact Patrick Petit (skating style), ppatrick500@yahoo.fr, or Charles Jacquemart (classic style), charles.jacquemart@sunrise.ch.
---
General information
The Club organises Nordic (cross-country) ski and snowshoeing outings, led by volunteer leaders, on tracks as well as off-track, Saturday and/or Sundays from December until Easter.
Registration is normally by email directly with the outing leader. If you are signed up to the weekly newsletter, you will receive information about what's going on this weekend. If available, some outing leaders may show up at the Permanence on Thursdays from 6 p.m. to 7.30 p.m, at the restaurant of the Varembé swimming pool.
---
Registration fees
CHF 5 for SCIG members. CHF 15 for non-members. You can become a member online ahead of the outing or during the outing with the outing leader. Any additional costs, like carpooling, will be stated in each outing flyer.
---
Coordinators
---
Links
La Vattay, Monts Jura, France